Welcome To CHI: School of Holistic Sports Nutrition


| Cory Holly Classic | Encyclopedia of Sports Nutrition | Monthly Podcast (SNU) | ChiTV YouTube Channel | CHI Facebook | CSNA Education |
"Holistic Sports Nutrition Relies on Fitness & Nutrition To Optimize Health and Prevent Chronic Degenerative Disease"
---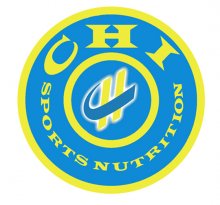 The Cory Holly Institute (CHI) is an online School that specializes in holistic, integrative and functional sports nutrition. CHI is the exclusive distributor of the CSNA Education Program. CHI also provides course electives, consultation, seminars, conference & trade shows, fitness camps, mentorship, audio, text and video education.


Holistic, Integrative & Functional Online Sports Nutrition Education Center
---
Personal trainers who complete this program can custom design diets for their clients and explain how and when to take the right dietary supplements. Health professionals can expand their sports nutrition knowledge and reap the rewards! Athletes will improve their performance and health. Health food retailers will come to understand the science of epigenetics and nutrigenomics. Coaches will feel comfortable recommending safe and effective dietary supplements to their players. Mothers will learn how to prepare the best food for themselves and their children. Every student will learn how to compress morbidity, extend human health span and apply the scientific method to lifestyle with optimum health and performance as the objective.
---
Please call us with any questions or send an email. Discover what you need to know about the CSNA Education Program and other CHI course electives. Learn how practical it is to complete this life enhancing certification education program. Learn how to get well and and stay that way for life! Get certified and elevate your career to a new level of academic excellence! Knowledge is power when applied deliberately through courageous action.
---
CHI TOLL-FREE HOTLINE 1.866.433.1595 | CONTACT EMAIL CHI@CORYHOLLY.COM